Shopping Cart
Your Cart is Empty
There was an error with PayPal
Click here to try again
Thank you for your business!
You should be receiving an order confirmation from Paypal shortly.
Exit Shopping Cart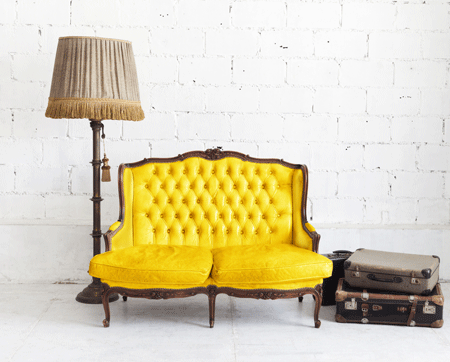 publisher :: chief editor
Squircle Line Press is the thingamajig-thingamabob minty idea of writer-artist Desmond Kon Zhicheng-Mingdé.
Desmond is the author of an epistolary novel, three hybrid works, and nine poetry collections. He has also edited more than fifteen books and co-produced three audio books, several pro bono for non-profit organizations including Sok Sabay Cambodia, Riding for the Disabled Association, the National Volunteer & Philanthropy Centre, and SAGE Counselling Centre. These titles span the genres of ethnography, journalism, creative writing, and corporate literature. In particular, special commissions include Lien Foundation's Ars Moriendi, an international anthology of writings on the art of dying timed to commemorate the 600th anniversary of the original Latin work, as well as National Arts Council's Eye/Feel/Write, a Singapore anthology series of ekphrastic writing experiments in collaboration with The National Gallery Singapore and Singapore Art Museum.
Trained in book publishing at Stanford University, Desmond studied sociology and mass communication at the National University of Singapore, and later received his theology masters (world religions) from Harvard University and fine arts masters (creative writing) from the University of Notre Dame. A former entertainment journalist with 8 Days, Desmond has traveled to Australia, France, Hong Kong and Spain for his stories, which have included features on Madonna, Björk and Morgan Freeman, culminating in the authorship of the limited edition Top Ten TCS Stars for Caldecott Publishing.
Desmond is the first-ever winner in both Poetry and Visionary Fiction categories at the Beverly Hills International Book Awards; to have two collections tie for Poetry at the National Indie Excellence Book Awards; to clinch three prizes under Metaphysical (Bronze), Inspirational Fiction (Silver), and Death & Dying (Gold) categories at the Living Now Book Awards; as well as to sweep seven wins under Adult Fiction, Anthology, Poetry, and Spirituality in four territories (Northeast, West, Midwest, Southwest) at the USA Regional Excellence Book Awards.
His other honors include the PEN American Center Shorts Prize, Poetry World Cup, IBPA Benjamin Franklin Gold Award (Poetry), Independent Publisher Silver Book Award (Multicultural Fiction), Singapore Literature Prize (Poetry), New England Book Festival Runner-up (Anthologies), Paris Book Festival Runner-up (Anthologies), Los Angeles Book Festival Runner-up (Anthologies), Florida Book Festival Runner-up (Anthologies), Amsterdam Book Festival Honorable Mention (Fiction), San Francisco Book Festival Honorable Mention (Fiction), Green Book Festival Honorable Mention (Fiction), Vallum New International Poetics Award, Cyclamens & Swords Poetry Prize, Swale Life Poetry Prize, Little Red Tree International Poetry Prize, Stepping Stones Nigeria Poetry Prize, USA Best Book Award Finalist (Multicultural Fiction; Visionary Fiction; Death & Dying), Eric Hoffer Book Award Category Finalist (Fiction), International Book Award Finalist (Cross Genre Fiction), Hiew Siew Nam Distinguished Academic Award, and four teaching excellence awards.
His poetry and prose has placed in literary competitions in Australia, Canada, England, France, Greece, Ireland, Israel, Netherlands, Nigeria, Pakistan, Philippines, Scotland, Singapore, and the United States.
Recipient of grants from the National Arts Council and Singapore International Foundation, Desmond has enjoyed literary appointments at the Notre Dame Poetry Fellowship, NAC Writer-in-the-Gardens Residency, and NTU-NAC Creative Writing Residency. He has also held juror engagements for various literary competitions/projects — these include Singapore National Poetry Competition, Singapore Poetry Slam, National Youth Slam League, Creative Arts Programme Portfolio Selection, Mentor Access Project Selection Panel, SingPoWriMo, Poetry on Platforms, Love @ The Gallery Poetry Competition, Budding Writers Project, and Writing the City Competitions — organized by Marshall Cavendish, Word Forward, Sing Lit Station, Poetry Festival Singapore, National Library Board, National Arts Council, Ministry of Education, and The British Council. Chosen as a featured Singaporean in the commemorative tome, Living The Singapore Story: Celebrating Our 50 Years, Desmond later became the lyricist for the commissioned choral work to mark the Singapore Youth Festival's 50th Anniversary. He also invented Singapore's very own poetic form, named the asingbol.
An interdisciplinary artist, Desmond also works in clay. Through his Potter Poetics Collection, he has designed and sculpted ceramic works to commemorate Albert Camus' 50th Anniversary, the Dalai Lama's 50th Year
of Exile, Gerard Manley Hopkins' 120th Anniversary, Walter Benjamin's 70th Anniversary, Matteo Ricci's 400th Anniversary, Marguerite Porete's 700th Anniversary, Edgar Allan Poe's Bicentennial, Simone Weil's Birth Centennial, Swami Abhishiktananda's Birth Centennial, Thomas Merton's 40th Anniversary, Jack Kerouac's 40th Anniversary, Cave Canem's 10 Years of Service to African American Poets, Grolier Poetry Bookshop's 80 Years of Service as the Oldest Continuous Poetry Bookstore in the US, and Poet Lore's 120th Anniversary as the Oldest Continuously Published Poetry Magazine in the US, among other commemorative pieces. His ceramic works are housed in museums and private collections in India, the Netherlands, the United Kingdom, and the United States.
As a consultant, Desmond's editorial projects have seen him collaborating with authors and artists from an international community spanning Argentina, Austria, Belgium, Brazil, Bulgaria, Chile, China, Colombia, Cyprus, Czech Republic, Estonia, Finland, Georgia, Germany, Hungary, Italy, Kenya, Korea, Latvia, Lithuania, Malta, Mexico, New Zealand, Norway, Philippines, Poland, Russia, Serbia, Slovenia, South Africa, Switzerland, Taiwan, Tibet, Turkey, Ukraine, and Vietnam, among other nations.
Squircle Line Press works with international editors and artists on a rotational basis. This helps us to select specific guest editors and artists, for ideal pairings with any of our disparate projects. This system
keeps things fresh and varied.
Our judges are handpicked for their extensive literary knowledge and personal craft -- all wonderfully esteemed writers themselves. They make the final round of selections in our literary contests.
Arielle Greenberg is the co-author, with Rachel Zucker, of the hybrid-genre Home/Birth: A Poemic, and author of the poetry collections My Kafka Century and Given and the chapbooks Shake Her and Farther Down: Songs
from the Allergy Trials. Her poetry has also been collected and translated into German by Ron Winkler as Stadt aus Papier. She is co-editor of three anthologies: with Rachel Zucker, Starting Today: 100 Poems for Obama's
First 100 Days and Women Poets on Mentorship: Efforts and Affections and with Lara Glenum, Gurlesque, based on a theory of Third Wave feminist avant garde aesthetic Arielle developed. Arielle's poems have been featured
in many anthologies, including the Best American Poetry, and she writes a regular column on contemporary poetics for the American Poetry Review. She is the former recipient of a MacDowell Colony fellowship and a
Saltonstall Individual Artist Grant. She left a tenured position in poetry at Columbia College Chicago to move with her family to a small town in rural Maine, where she now teaches out of her home.
Dan Beachy-Quick is the author of five books of poetry, Circle's Apprentice, North True South Bright, Spell, Mulberry, and This Nest, Swift Passerine, five chapbooks, Apology for the Book of Creatures, Overtakelesness,
Heroisms, Canto and Mobius Crowns (the latter two both written in collaboration with the poet Srikanth Reddy), a book of interlinked essays on Moby-Dick, A Whaler's Dictionary, as well as a collection of essays, meditations and tales, Wonderful Investigations. Reddy and Beachy-Quick's collaboration has recently been released as a full-length collection, Conversities, and he has also collaborated with the essayist and performance artist Matthew Goulish on Work From Memory. He is a contributing editor for the journals A Public Space, Dear Navigator, and West Branch. After graduating from the University of Denver, he attended the Iowa Writer's
Workshop. He has taught at Grinnell College, The School of the Art Institute of Chicago, and is currently teaching in the MFA Writing Program at Colorado State University. His work has been a winner of the Colorado
Book Award, and has been a finalist for the William Carlos Williams Prize, and the PEN/USA Literary Award in Poetry. He is the recipient of a Lannan Foundation residency, and taught as Visiting Faculty at the Iowa Writer's
Workshop in spring 2010. He is currently one of two Monfort Professors at CSU for 2013-2015.
Ilya Kaminsky is the author of Musica Humana (Chapiteau Press) and Dancing In Odessa (Tupelo Press), the latter winning the Whiting Writer's Award, the Dorset Prize, the Ruth Lilly Fellowship, and the American Academy of Arts and Letters' Metcalf Award. The book was named Best Poetry Book of the Year 2004 by ForeWord Magazine. Kaminsky has also been awarded the Pushcart Prize, Levinson Prize, Lannan Foundation's Literary Fellowship, and the Yinchuan International Poetry Prize. As an editor, he has worked on This Lamentable City: Poems of Polina Barskova (Tupelo Press), as well as The Ecco Anthology of International
Poetry (Harper Collins). In 2012, Alice James Books also published Dark Elderberry Branch: Poems of Marina Tsvetaeva, a Reading by Ilya Kaminsky and Jean Valentine. His poems have been translated into
numerous languages, and his books published in Holland, Russia, France, and Spain. He teaches English and Comparative Literature at San Diego State University.
Jenny Boully is the author of five books, most recently of the mismatched teacups, of the single-serving spoon: a book of failures (Coconut Books). Her other books include not merely because of the unknown that was stalking toward them (Tarpaulin Sky Press), The Books of Beginnings and Endings (Sarabande Books), [one love affair]* (Tarpaulin Sky Press), and The Body: An Essay (Essay Press). Her chapbook of prose, Moveable Types, was released by Noemi Press. Her work has been anthologized in The Best American Poetry, The Next American Essay, Great American Prose Poems: From Poe to the Present, and other places. Born in Thailand, she grew up in
Texas and has studied at Hollins University, the University of Notre Dame, and the Graduate Center of the City University of New York, where she earned her Ph.D. in English. She is an Assistant Professor at Columbia
College Chicago.
Lily Hoang is the author of four books: Unfinished, The Evolutionary Revolution, Changing, and Parabola. Changing received the PEN Beyond Margins Award, and Parabola was the winner of the 2006 Chiasmus Press Un-Doing the Novel Contest. With Blake Butler, Lily edited Thirty Under Thirty: An Anthology of Innovative Fiction by Younger Authors, and with Joshua Marie Wilkinson, she is editing the forthcoming anthology The Force of What's Possible: Writers on the Avant-Garde and Accessibility (Night Boat Books, 2015). Lily is Editor-in-Chief for Puerto del Sol and Editor for Tarpaulin Sky. She teaches in the MFA program in Creative Writing at New Mexico State University and can be found virtually at the literary blog HTML Giant.
Lisa Jarnot is the author of four full-length collections of poetry: Some Other Kind of Mission (Burning Deck Press, 1996), Ring of Fire (Zoland Books, 2001 and Salt Publishers, 2003), Black Dog Songs (Flood Editions, 2003) and Night Scenes (Flood Editions, 2008). Her biography of the San Francisco poet Robert Duncan was published by the University of California Press in 2012 and a Selected Poems was published by City Lights in May of 2013. She has edited two small magazines (No Trees, 1987-1990, and Troubled Surfer, 1991-1992) as well as The Poetry Project Newsletter and An Anthology of New (American) Poetry (Talisman House Publishers, 1997). Jarnot studied at the State University of New York at Buffalo and Brown University. She currently lives in Jackson Heights, New York with her husband and daughter. She works as a teacher, writer, and freelance gardener and is a founding member of the Central Park Forest Nursery Cooperative.
/