Shopping Cart
Your Cart is Empty
There was an error with PayPal
Click here to try again
Thank you for your business!
You should be receiving an order confirmation from Paypal shortly.
Exit Shopping Cart
frequently asked questions
What is a boutique press?
A boutique press is happy to spend an inordinate amount of time and attention on the finer details of putting a book together. We're big
on aesthetics, and do so in order to make your book look its stellar best.
We're like the quintessential concept store, and don't mind producing
limited editions, small runs or cross-selling in the pursuit of beauty
and artifice.
Do you offer other editorial services, like book design?
Yes. We're excellent with that, in providing editorial consultancy to individual clients and corporate entities alike. We also offer copyediting and design services for books not necessarily published by us. To view some projects we've been happily involved in, please wander HERE. Do write to us at [email protected] to tell us what you have in mind.
Your broadsides are beautiful. Tell me more about the series.
If you think you have a suitable poem for the Broadside Series, do send it to us. Most of our broadsides are by invitation only. You'll see that we have an astounding list of award-winning authors. These include: Amy Gerstler (National Book Critics Circle Award), Andrew Zawacki (Cecil Hemley Memorial Award), Carol Muske-Dukes (Witter Bynner Award), Charles Bernstein (Roy Harvey Pearce/Archive for New Poetry Prize), Dan Beachy-Quick (Colorado Book Award), Dean Young (Colorado Prize for Poetry), David Rivard (Agnes Lynch Starrett Poetry Prize), Forrest Gander (Villaurrutia Prize), Ilya Kaminsky (Whiting Writer's Award), James Galvin (Lila Wallace-Reader's Digest Foundation Award), Jan Zwicky (Governor General's Award for Poetry), John Barton (Archibald Lampman Award), John Burnside (Petrarca-Preis), John Wilkinson (PIP Gertrude Stein Award for Innovative Poetry), Michael Ryan (Kingsley Tufts Poetry Award), Orlando Ricardo Menes (Prairie Schooner Book Prize), Rae Armantrout (Pulitzer Prize), Rafael Campo (Lambda Literary Award), Rhea Tregebov (Pat Lowther Award), Steven Cramer (Sheila Motton Prize), and Sylvia Legris (Griffin Poetry Prize). Do check out our Broadside Series HERE.
Can your blank journals be custom-made for special occasions?
Yes. The Madding Mission Jotter Books all feature glossy covers with hand-painted titles, which may be tailored to suit a special occasion such as anniversaries, openings, even parties. There are various sizes to choose from, and the color combinations are infinite. Please see HERE.
ECRITUREartefacts celebrates the pithy quip that gets made into lovely glassware, aprons, coasters, pillows, totes, greeting cards, phone cases, and laptop sleeves. Please see HERE.
Are you interested in artistic collaborations?
Yes. We're always on the lookout for great talent, and would love to have a dialogue about possible collaborations. It could be working together to stage a group exhibition, to do a book reading, to run a workshop, among many other brilliant things. Again, the way to get a hold of us is through email: [email protected]
So, tell me about the writing contests you host?

We make our literary competitions special. Several of them are exclusive, one-off events, created to commemorate a major literary moment or figure. Because the competitions will not be repeated, the winner can expect to be the only individual to ever be honored with the particular prize or award. We also host book awards, a search for publishable manuscripts. These competitions will be on-going.
What genres do you consider?
We love poetry and fiction, and anything in between.
Dripping sentimentality and sounding like Chaucer or Lord Byron rarely make a dent, unless it's irony you're gunning for. Or a bit of satire and parody. A sense of experimentation – hybridity is exciting in its invention – is always welcome, as is a whole collection of sonnets, pantoums or ghazals. We love lyric and narrative. We love
prose poems and microfiction. We love short stories and novellas.
In the Reading Room, you'll find a list of journals, books, and resources we adore. Have a look at the recommendations. If our aesthetic is something that works with your own, send us something. Please find
out more HERE.
How long do you take to respond to queries and manuscripts?
We respond to queries within a couple of days. If we need to read through a full manuscript, it could average anything between two weeks and three months, depending on our schedule. This is a small press, and we're typically swamped with work, already working into the late night.
We apologize for the use of standard rejection letters, and our inability to provide detailed feedback on your writing. Although we wish we could, we simply don't have the time to comment on individual submissions. This is pretty standard practice in the literary arts, and it's all we can manage with the volume.
Please, please don't take it to heart. Also, while that particular submission didn't find a home here, it doesn't mean your next won't. So, do please send us your work when you have something else polished and ready.
Do you require exclusivity during the submission process?
No. We encourage writers to spread a wide net, to send your work to other publishers you think might love your manuscript.
Do you allow multiple submissions?
Yes and no. Yes for contests, up to the limits expressed in the guidelines. No for anthologies, which typically receive a wave of submissions. If you have several book manuscripts, please send us only one at a time, and
alert us in the cover letter of any other projects under your wing. We'll ask for them if they sound interesting.
Does Squircle Line manage a literary periodical?
While we would love to, it would require too much of our time.
You do publish anthologies. Tell me more about that.
Yes, we love the anthology for its ability to bring together a diversity of voices. This is where great poems and stories from across the world come together in a beautiful tome. Our anthologies may revolve around a theme,
albeit these are very loose frameworks within which writers are free to explore their own creative imagination. For a list of upcoming anthologies, do check out our guidelines for news on current and upcoming projects.
Do you accept reprints in your anthologies?
We would love to hear from you, and will respond as quickly as possible to your questions. For submissions, please refer to specific guidelines.
Thank you for your patience, and for thinking of working with us.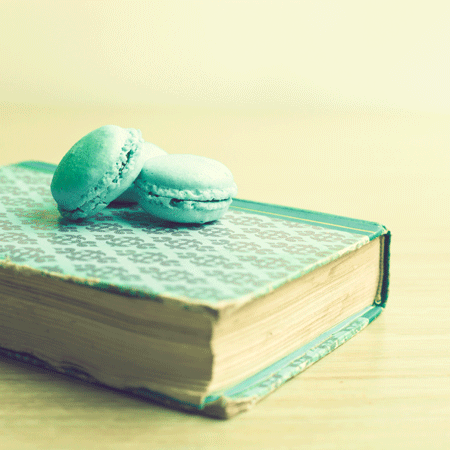 /