Shopping Cart
Your Cart is Empty
There was an error with PayPal
Click here to try again
Thank you for your business!
You should be receiving an order confirmation from Paypal shortly.
Exit Shopping Cart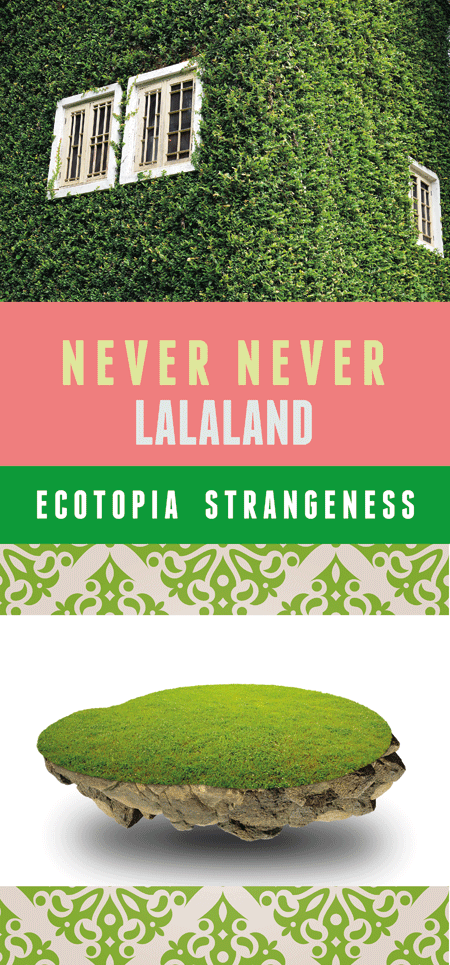 call for anthology submissions
"… to lasso seed
islanded of cloud
by forces of nature
sea dancing around us
following the sun
nature hanging helios
green archetypal ages
a reciprocal journey
many said could not be made…."
~ From "Form", Ronald Johnson
Ecotopia Strangeness is the anthology for the green advocate or environmental conservationist. Here is an Ecopoetics that laments, confesses, lilts, dreams, historicizes and fictionalizes. What would an eco-utopia look like, and how quickly would it descend into another dystopia, one of regret, in hindsight? How does one dream of something paradisiacal, yet allow it its foreignness and alienation? What alternative world would such a poem conjure, one already open and willing to be made strange?
We consider poetry of any style, including prose poems. There are no restrictions on poem length or number of pages. Please limit poetry submissions to 5-8 poems.
Many of our anthology projects operate on rolling deadlines, unless stipulated otherwise. We usually accept submissions until we've received enough good, solid work ready for publication.
We aim to contact contributors with accepted work within one to two months of the deadline. Because of our workload, we are unable to send out rejection correspondence. Please accept our apologies on this.
Contributors will receive a complimentary copy of the anthology.
1. Please include a cover letter in your email, with a contributor biography of 50-100 words. In the Subject Heading, please type "SUBMISSION TO LALALAND: YOUR NAME".
2. All manuscripts must be typed, single-spaced. Please title your Word document "LALALAND: YOUR NAME". Unless typography is crucial to the aesthetic of your poem, please use standard typefaces (font 12) such as Arial, Cambria, Georgia, Helvetica or Times New Roman.
3. Do indicate your full name and email within the header on every page of the manuscript.
4. We only accept submissions via email. Submissions should be addressed to: [email protected]
5. We accept new or previously published work pertinent to the theme. If the works have been published before, you must still retain rights to these works. Please also indicate where the pieces first appeared for the purpose of acknowledgement. If your work is accepted for publication, we request a non-exclusive license to print your works within the anthology and for publicity purposes.
6. We encourage simultaneous submissions.
7. Our aesthetic taste is diverse. If you'd like to know more about the kinds of work we are charmed by, please take a look at our Reading Room HERE.
We welcome your poems, which we honor. All the very best with the writing, and we look forward to receiving your stellar work!
/